SPAIN
---
---
Church in Castile at the beginning of the novel
Ponferrada: Facade of the Templar Castle, built in the 12th century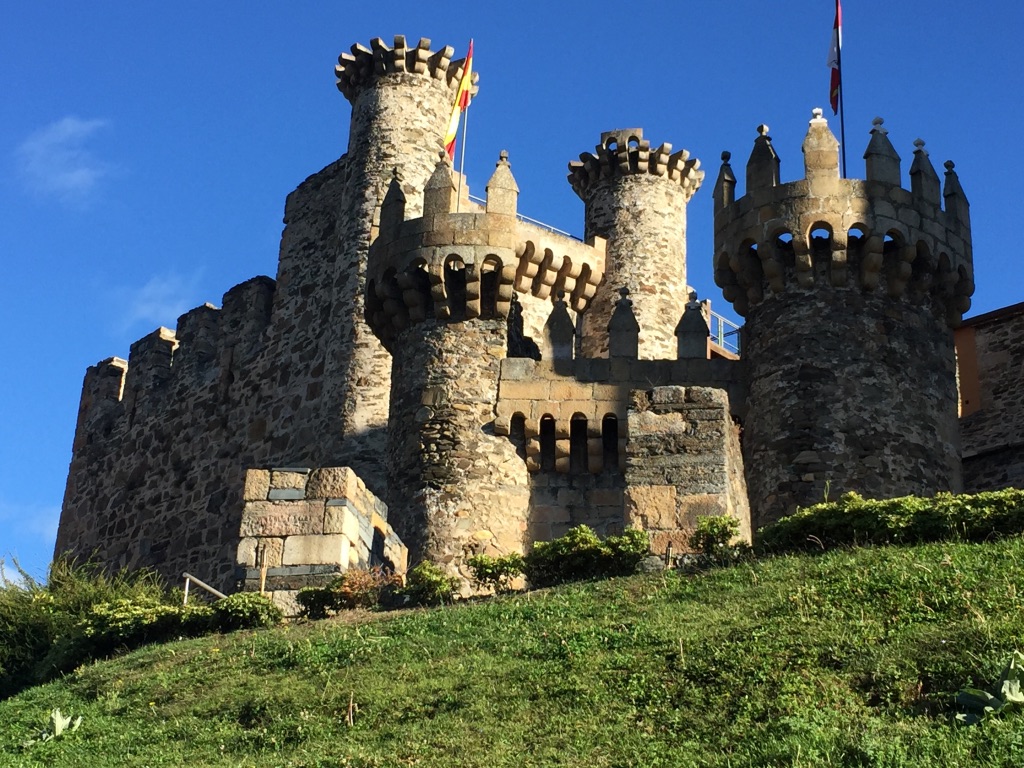 Food is a central theme of the Dr Power novels. Here there is Caldo Gallego (recipe on the site) and roasted vegetables.
Dr Power and Supt. Lynch enjoy many a fine bottle of wine and enjoy the local dishes. Chestnuts feature a lot in Castilian cuisine. Chestnut trees were introduced by the Romans as a food source for their slaves. They are used in savoury and sweet dishes, the photo below is a dessert.
Dr Power and Supt. Lynch stay in Astorga. Gaudi's Episcopal Palace is there along with a collection of religious art.
Dr. Power and Supt. Lynch stay in Astorga and watch street performers in the town square.
Las Médulas - an important gold mine. It was the largest Roman open-pit gold mine in the entire Roman Empire, accounting for around 20% of the Empire's income.The spectacular landscape of Las Médulas resulted from a Roman mining technique described by Pliny the Elder in 77 AD called the ruina montium (wrecking of the mountains), a type of hydraulic mining which involved undermining a mountain with large quantities of water.
The culmination of any pilgrimage along the St James' Way is to worship in the Cathedral of Santiago del Compostela. The elaborate shrine to St James is shown below, along with the rooftop of the cathedral which also features in the novel.